Awesome places to take your FIFISH V6 Underwater Drone for a swim


With the FIFISH V6 Underwater Robot now available for the public and with Summer just around the corner, there's no better time to dive and explore through the cooling waters that surround us. And thus, this is the perfect time to take the V6 out of for a thrilling sea getaway with your friends and family.


But you're wondering where you can take your drone to get the most out your experience? While the middle of oceans may be difficult to reach and far away for many of us, that shouldn't stop you from an incredible time of exploring with our underwater robot. Below are five highly practical but exciting places to take the FIFISH V6 for a swim.
The Vast & Lively Oceans

The freeing and seemingly limitless oceans is truly an ultimate playground for the FIFISH V6. From the shores to the far-off distances, being out at sea with the V6 is not only an inimitable chance to discover incredible and diverse marine life, but it is also a large space of limitless possibility to operate your drone with ultimate freedom and creativity.

FIFISH's game-changing 6 thrusters give you the ability to make sharp ascents above the ocean cliffs, peer through tight holes, and many more! Equipped with a 166° field-of-view wide angle lens, you get an incredible tool capable of capturing the true vastness of ocean terrains and countless giant marine animals.
Pristine & Calming Lakes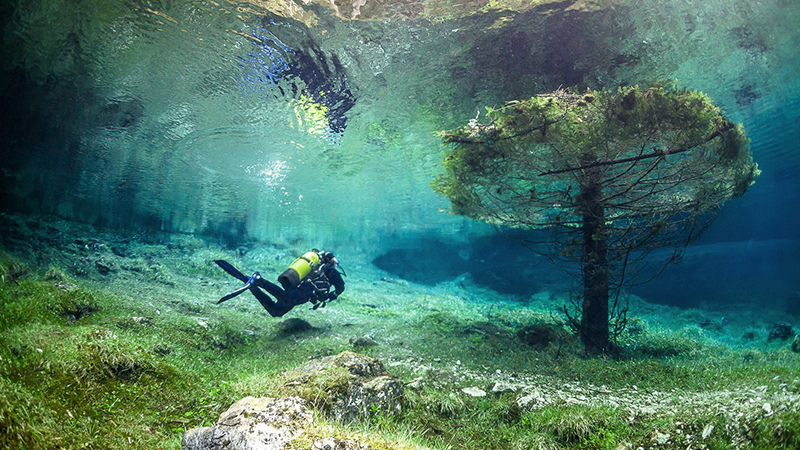 If the oceans are a challenge to reach, not a problem! The large lakes that surround our neighbourhoods can also be a tremendously thrilling place to explore with the FIFISH V6. These fresh bodies of water provide the user with a calming experience when using the drone and while short of the ocean's massive space, the nutrient-filled lakes are filled with diverse marine life and ecosystem as well.

Capture and enhance your underwater moments with FIFISH's 4K camera system, paired with auto and manual colour adjustments, as you navigate through the mesmerizing underwater forests and alongside its inhabitants
A Simple Swimming Pool

Depending on your location, the lakes and oceans may not be accessible for everyone. Thus, even the pool in your backyard, or at a nearby community centre, is an awesome way to have a great time using the FIFISH V6 in a safe and controlled environment, especially for those trying it out for the first time.

Whether inflatable or in-ground, this is a great place to capture and create simple yet amazing content. Have your friends and family join the pool part and make a Summer video collage for the ages. Practice 360° rolls and flips with the drone with help from the kids!


Mysterious & Murky Swamps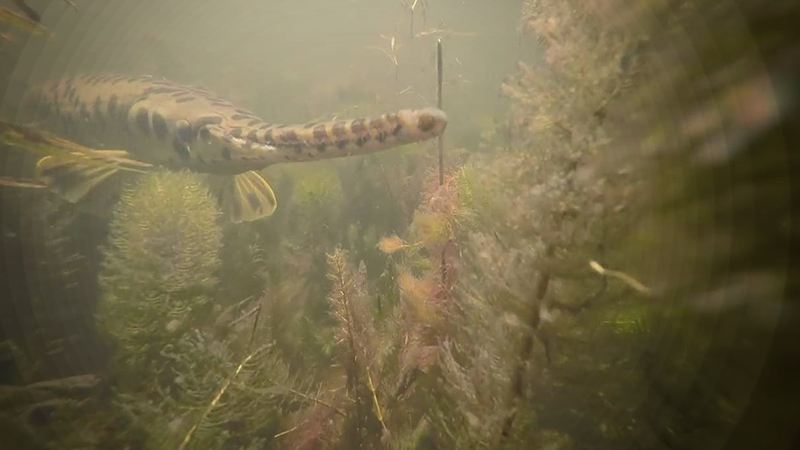 The misty waters can be off-putting to swim in, but a perfect challenge for the FIFISH V6.

Explore the murky depths with the V6' s all-powerful 4,000 Lumen LED headlights, which allow you peer through the fog and provide you with vision as clear as day in your aquatic quests. Create incredible content that will surprise you, from exciting treasure hunts to enigmatic short films, as you swim across the swamp's diverse ecosystem.
Wild & Unpredictable Rivers

The rivers can be a great place to see and shoot a diverse range of wildlife in action. The mild currents of the rivers is not a problem for the FIFISH V6 and can be an exciting challenge for the user.

With its all-new depth holding function and image stabilization system, V6 offers smooth and silky footage in the midst of sharp flows. Create awesome content as you swim and navigate through the depths and be amazed at its stability and durability.



So these are our top 5 places to take the FIFISH V6 for a swim, and we promise you will not be disappointed! If you have any additional suggestions, we would be more than happy to hear about them. Until next time, FIFISH wishes everyone an amazing summer ahead to hopefully have a chance to get out and explore as much as possible!